We strive to be a great place to work and to do that, we offer the following benefits that go way beyond what our industry has to offer:
Competitive Base Salary, Bonus and Incentive Compensation (at least 10% more than the market average)
Individual Training Budget
Medical, Vision and Dental Insurance
PTO/ Paid Time Off (Vacation, Medical Leave)
Mobile Phone Usage Subsidy
Please email your resumes and cover letters to career@excelym.com
Excelym, LLC is an Equal Opportunity employer, and has a strong commitment to the principle of diversity in all areas. In that spirit, we are particularly interested in receiving applications from a broad spectrum of qualified people who would assist us in demonstrating our essential values of leadership, diversity, engagement and sustainability. We strive to create success for every employee by appreciating the uniqueness that each person brings to the workplace. Excelym strongly encourages applications from qualified women, minorities, veterans and individuals with disabilities. We are committed to diversity as a core value. We support equal access and welcome applications from individuals of all backgrounds, experiences, abilities, race, gender, ethnicities, sexual orientation and perspectives.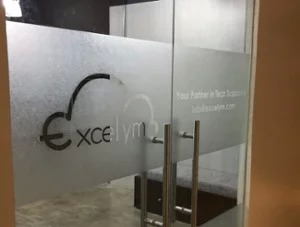 1. Client Support Specialist (For our Cebu Office)
This position is responsible in the execution of client processes on client specific tools and systems. S/He helps in managing master data, including creation, updates, deletion, commissioning and decommissioning of data sets, processing of confidential data and information based on standard guidelines and workflow.
Read More
S/He provides quality assurance of imported data; helps develop reports and analysis. S/He creates and designs reporting environment including data sources, data security and metadata. Also, s/he s/he collaborates with Business Analyst and Quality Analyst in the providing client support.

Duties & Responsibilities:
Executes specific tasks and functions on client specific tools and system as

defined by Business Analysts or client representatives

Manages master data, including creation, updates, and deletion;

Manages users and user roles

Prepares and develops reports

Creates and designs working environment including data sources, data 

security and metadata

Provides quality assurance of imported data; works with Quality Assurance 

Analyst and Business Analyst in ensuring quality and accuracy of data

Processes confidential data and information according to defined guidelines 

and workflow
Qualifications:
IT graduates are preferred

Fresh graduates are welcome to apply

Knowledge in MS Excel formulas preferably

Strong Communication Skills

Must be willing to work night shifts (11 PM to 8AM shift)
2. Implementation Specialist (For our Cebu Office)
Implementation Specialist performs installation and configuration of new systems to customize them for the organization as directed by Business Analysts. S/He conducts testing to ensure that the systems work as expected.
Read More
Also, s/he trains the system's end users and writes instruction manuals that serve as user guide. S/He collaborates with Business Analysts and clients/client representative to identify and resolve client concerns.

Duties & Responsibilities:
Configuring and

customizing a system to match the specifications

Follows established procedures to resolve client concerns and tickets

Conducts client demo or training, provides initial support to answer specific questions regarding the setup and configuration

Serves as a team member

Collaborates with Business Analysts and Client Support and the clients or its representatives in order to provide effective technical solutions

Executes test cases as necessary

Escalates configuration or integration issues to Business Analysts or Senior Support Specialists when necessary

Works with clients or its representative in resolving issues or tickets when necessary

Investigate, resolve and escalate problems and develop recommendations for resolution

Develop, write, and communicates business requirements and functional specifications for the implementation of business solutions
Qualifications:
Bachelor's or Master's degree in Business, Information Systems, Management, Accounting, Industrial Engineering, Computer Science or equivalent

At least two years professional experience as implementation specialist, business analyst, systems design or equivalent positions

Experience working with US, UK clientele on technical project implementations

Experience in implementing ERP and CRM systems (e.g. NetSuite, Odoo, Salesforce, Siebel) is preferable

Experience with SCRUM and Agile methodologies is a plus

Willing to work on shifting schedules

Has the ability to take initiative and be proactive

With strong verbal and written communication skills

Must be willing to work Night Shifts
3. Customer Sales Representative
The CSR (Customer Service Representative) for Sales is responsible in generating leads obtained Marketing and Sales team; S/He makes outbound calls to these leads to sell IT service offerings of Excelym including product license, integrator, customization, consulting, business process, etc.
Read More
S/He is responsible in explaining the product and service offering details to customers. S/He handles customer concerns, questions and queries; delivers targets based on target metrics and TAT.

Duties & Responsibilities:
Responsible in collecting and generating leads from Marketing and Sales team members.

Delivers outbound calls to prospected clients or leads in selling Excelym's IT service offerings, bundles, systems integrator, consulting, etc.

Ensures that all required metrics are met within a given time frame.

Explains service offering details and resolves customer queries in a timely manner.

Collaborates with team members in the achievement of departmental goals.

Escalates issues and concerns beyond his/her level of capabilities to his/her immediate superior.

Prepares reports and presentation regarding to target metric status on a given period.
Qualifications:
A Bachelor's degree in Information Technology, Computer Science OR a graduate of any Business-related course

With at least 3-years' experience in sales in a BPO setting; experience in lead generation or selling technical services, business process, software application, or the likes is preferred

Fundamental knowledge in leads generation

Must have a good command of the English language

Must have solid negotiation skills

Must be driven and passionate about selling products and services

Has the ability to manage issues and concerns of clients in the US or UK

Must be able to perform efficiently on a graveyard schedule
4. Content Writer
The Content Writer is responsible in generating engaging, original content for Excelym's website that will boost its marketing strategies and digital presence.
Read More
S/He will research topics and create thought provoking posts that appeals to target audience and/or prospected leads using various media digital platforms and the company website. S/He will also elicit suggestions from teammates or fellow employees to contribute in technical or experiential topics. Leads or participates programs and initiatives that will encourage participation from team members.

Duties & Responsibilities:
Creates, generates, researches original and engaging posts that supports Excelym's marketing strategies and boosts its digital presence.

Regularly updates company website's contents and articles to keep captured audience engaged.

Writes, publishes, edits, and disseminates contents using various digital media platforms such as social media, emails and other communication media to promote write-up, posts, or blogs.

Leads, initiates, or collaborates with team members or other departments in creating programs that promotes participation from fellow employees to contribute write-up, blogs or articles in the company web site or social media platforms.

Maximizes traffic by utilizing SEO keywords.  Monitors traffic and responses in social media by using analytics or up-to-date applications and tools to capture that audience's sentiments.

   

Keeps oneself engaged with other experts, bloggers, influencers, and known writers to contribute in the company website or related posts.

Keeps oneself updated of the current trends and social media platforms and functionalities to continuously improve content writing skills and digital presence.
Qualifications:
A graduate of English or Communications related courses; Information Technology, Marketing, or related course.

With at least 1-2 years' experience as a blogger/content writer

With knowledge in SEO and traffic monitoring

Exceptional technical or creative writing skills and research

Must have a good command of the English language

Strong understanding of the industry trends and target audience's behavior

Has ability to take initiative and be proactive