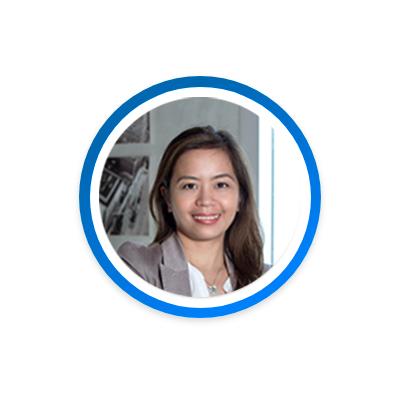 Kate has almost two decades of experience in ORACLE NetSuite ERP implementations, custom software development and design. She has pioneered the ERP packaged solution business and has successfully managed projects for SMBs and large enterprises. She last worked for NetSuite, where as always, she accumulated high satisfaction ratings working with clients in the services, retail and manufacturing industries from the United Kingdom, Europe, Middle East, Australia, New Zealand and Asia.
Kate co-founded Excelym and has focused in leading its NetSuite practice, shuttling back and forth the USA where most clients are, and the Philippines where Excelym has a big I.T. Ops Center, like NetSuite.
Kate earned her MBA from the Ateneo de Manila University and Regis University (Denver, CO), a joint MBA Program. She earned her Bachelor of Science in Business Management from the University of the Philippines.