Paystand-NetSuite Integration
Built for NetSuite: Automate Payments & A/R Process in NetSuite with Paystand
About Paystand
PayStand makes it simple to collect payments and automate the Accounts Receivable process in NetSuite. The Paystand SuiteApp automates collections and eliminates hours of manual A/R work from your job, thanks to native its NetSuite functionality. You can create and send invoices, receive payments, and track your A/R activity right from within NetSuite. The SuiteApp also integrates with popular payment gateways, so you can quickly and easily charge your customers electronically — with the click of a button.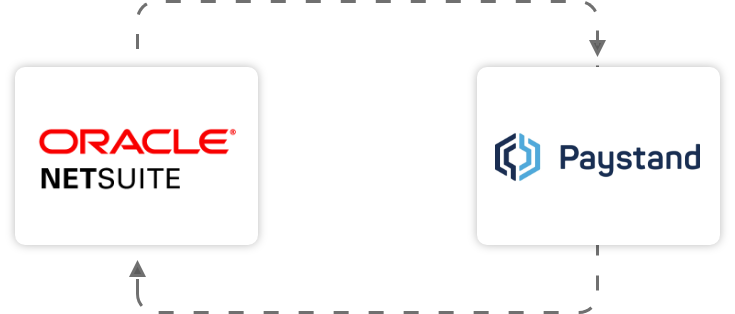 Paystand NetSuite Integration Advantages
Contact us
Learn more about the Paystand-NetSuite integration. Contact us if you need more information about the features and/or requirements of this integration. Send us an email thru info@excelym.com or click the Get Free Demo option above.