Make your NetSuite integrations easier,
and better your business operations.
Simplify and automate your business processes. Combine the power of NetSuite with Salesforce, ServiceNow, Shopify, and more, through our cost-effective and robust integration platform.
Enter your email below then choose your preferred demo type.
We use our long years of professional NetSuite practice experience in providing the best NetSuite Integrations advisory, implementation, customization, and support.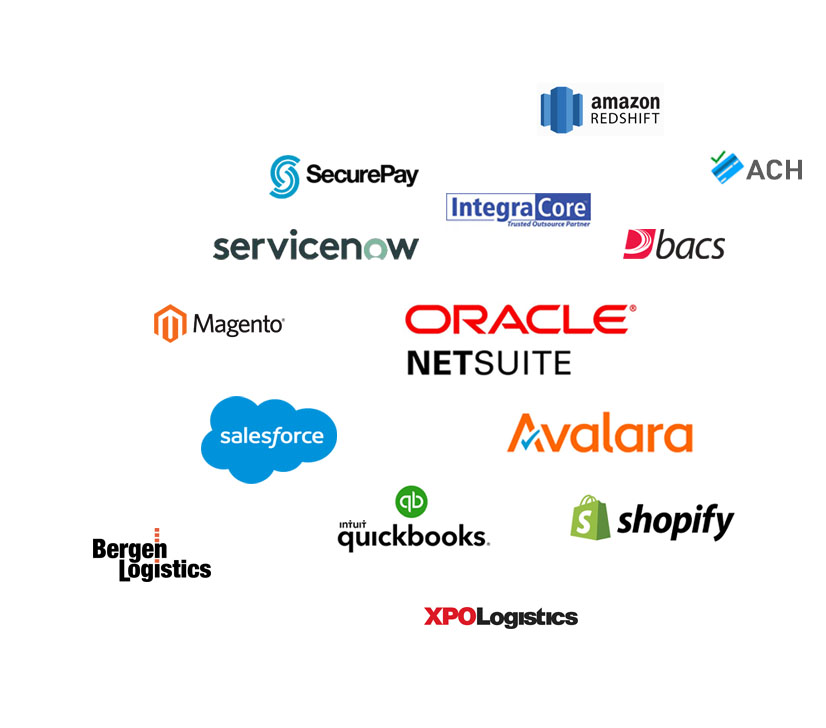 Discover better integrations by industry and system options
Excelym.IO is designed for multiple business industries like retail, ecommerce,
manufacturing, and more. Retail Manufacturing Services Software / Internet Construction / Property Development Food & Beverage Education
Excelym.IO is a connector platform that can seamlessly integrate up to 1000 systems. Below are examples of popular systems to integrate.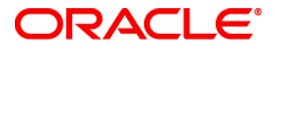 ERP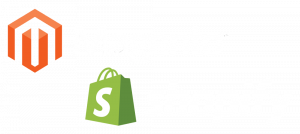 eCommerce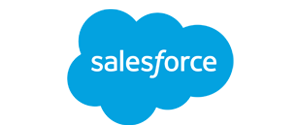 CRM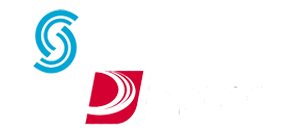 Finance & Banking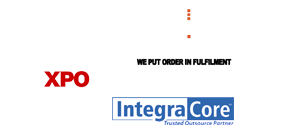 3PL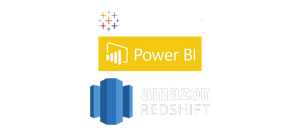 Business Intelligence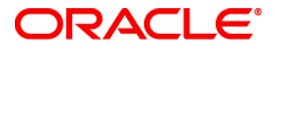 ERP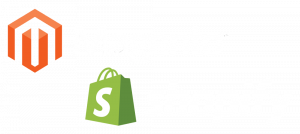 eCommerce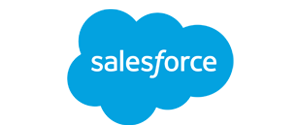 CRM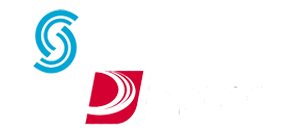 Finance & Banking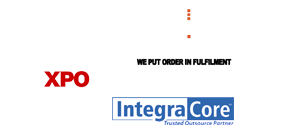 CRM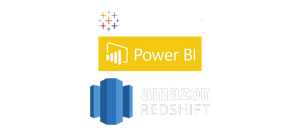 Business
Intelligence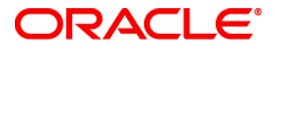 ERP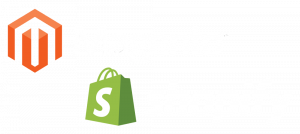 eCommerce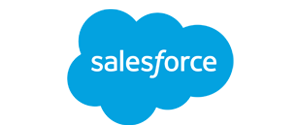 CRM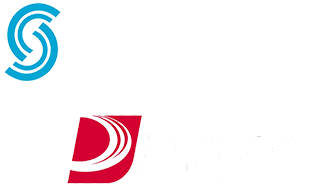 Finance & Banking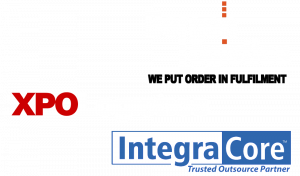 3PL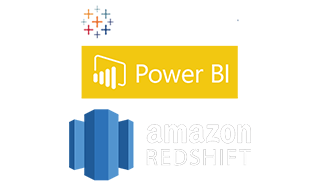 Business Intelligence
Only Packed With Useful Features
What are the key advantages?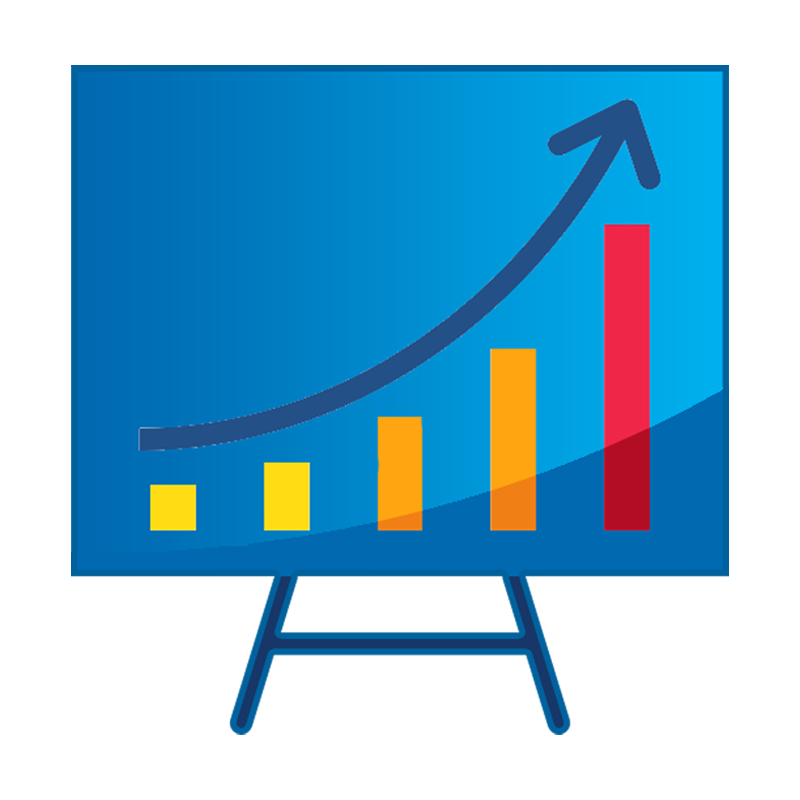 Accurate Reporting
Get real-time accurate business data, reports and analytics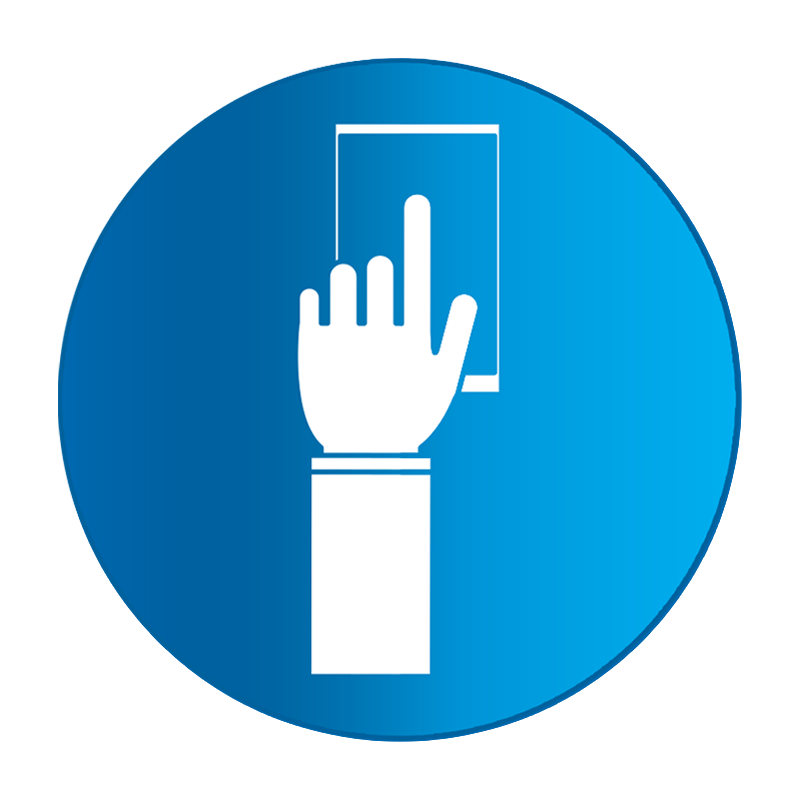 Mobile Friendly
Access crucial data anywhere through any device.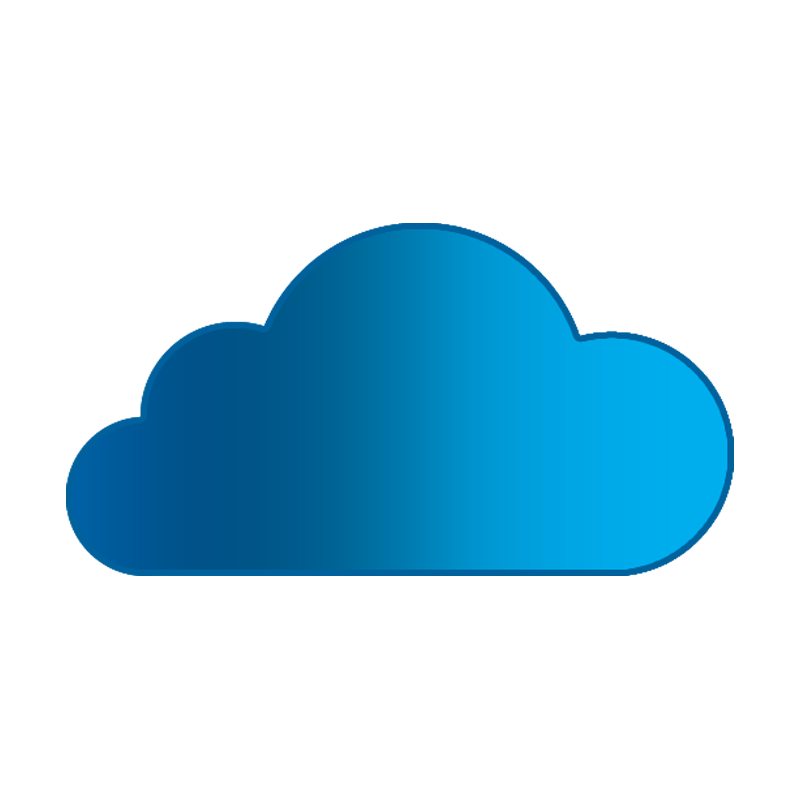 Cloud-Based
Access business data in real-time anywhere around the globe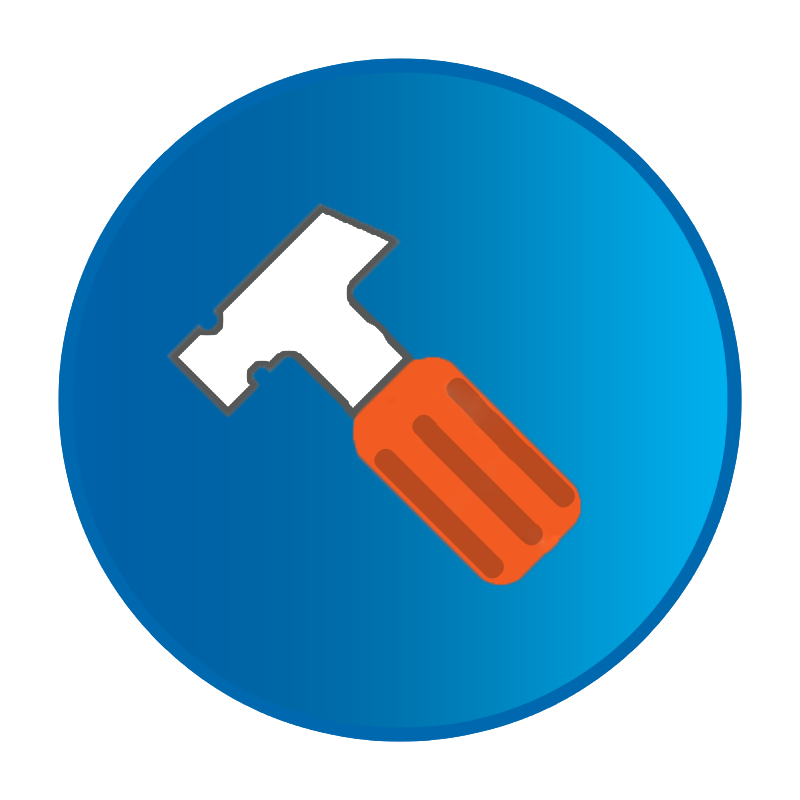 Robust Integration
Integrate and choose from thousands of available systems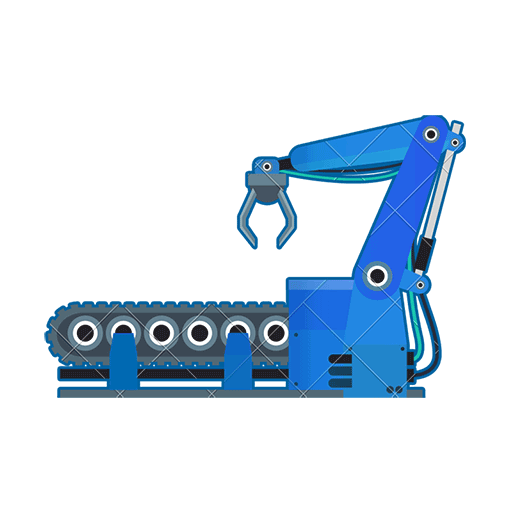 Smarter Automation
Increase efficiency through streamlined processes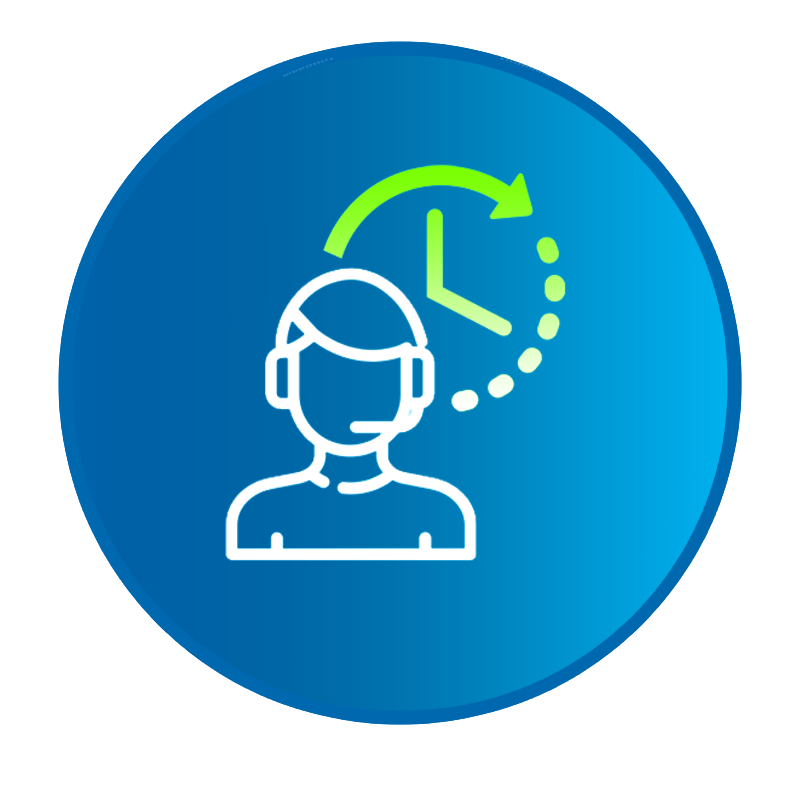 Accessible Support
Quick Support Access through multiple support channels
Intergrate with Better UI and Improved UX​
System UI/UX impacts
employee work efficiency
Login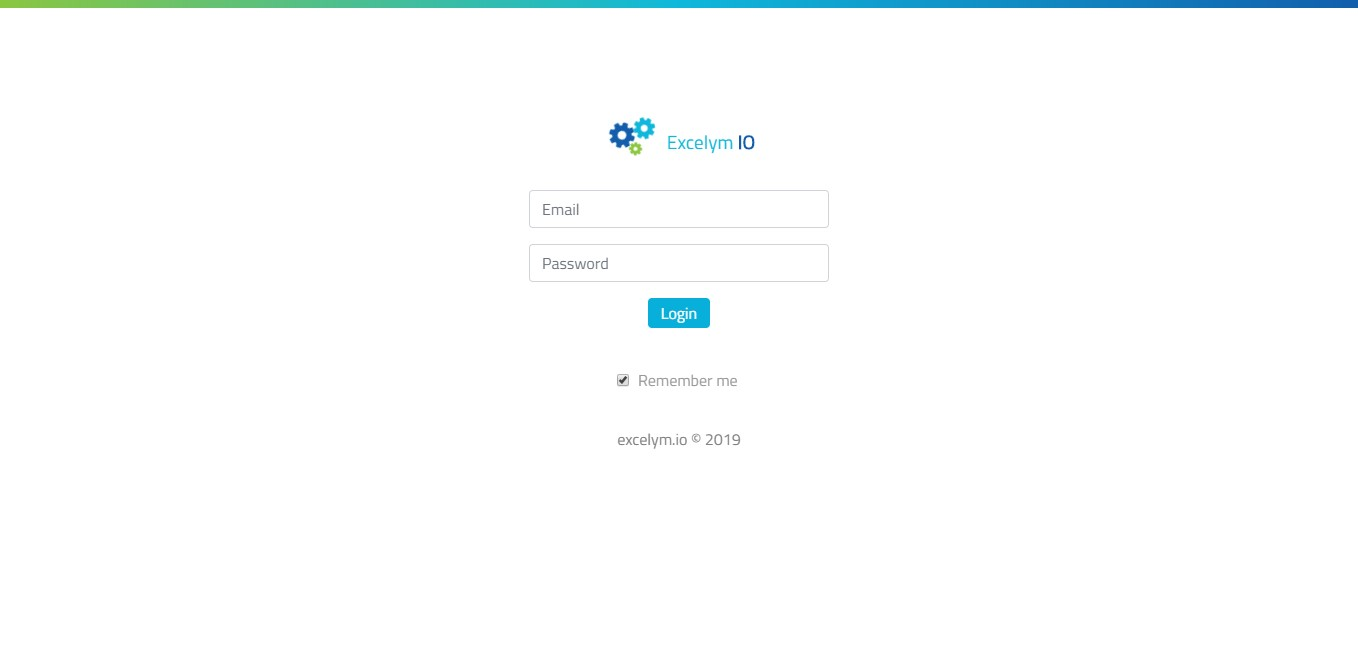 Displays the login page of the Excelym.IO system.
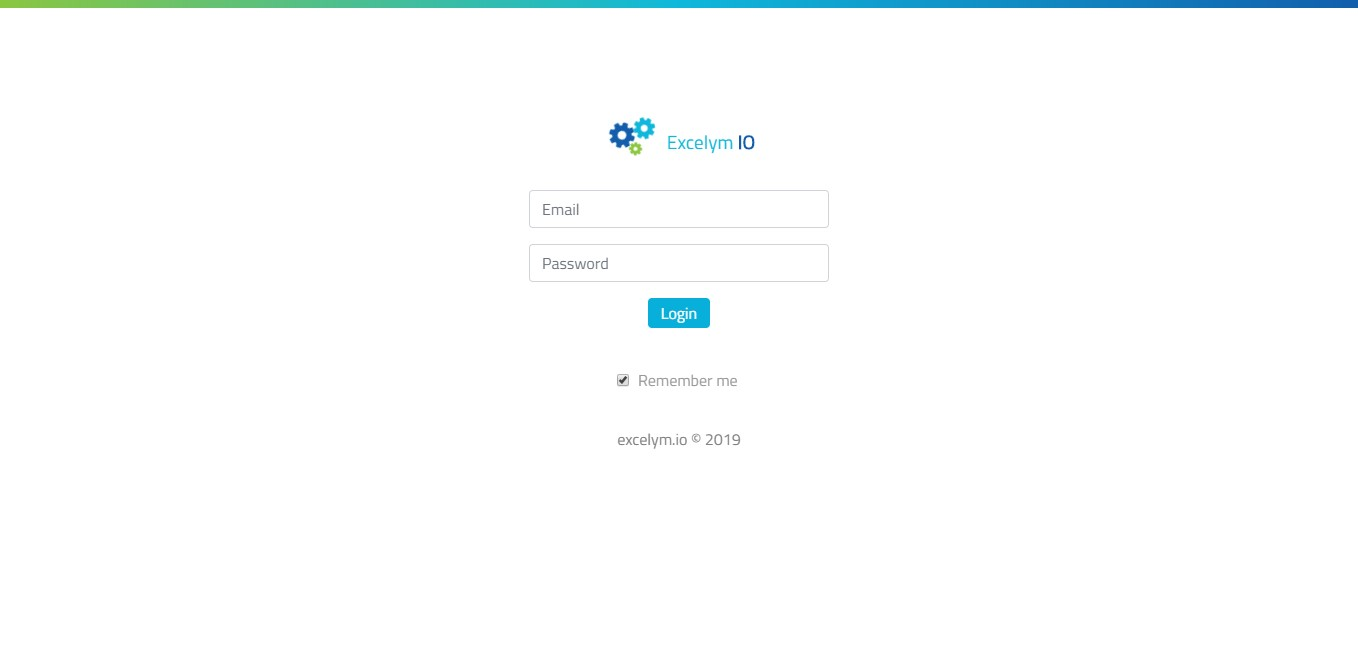 Dashboard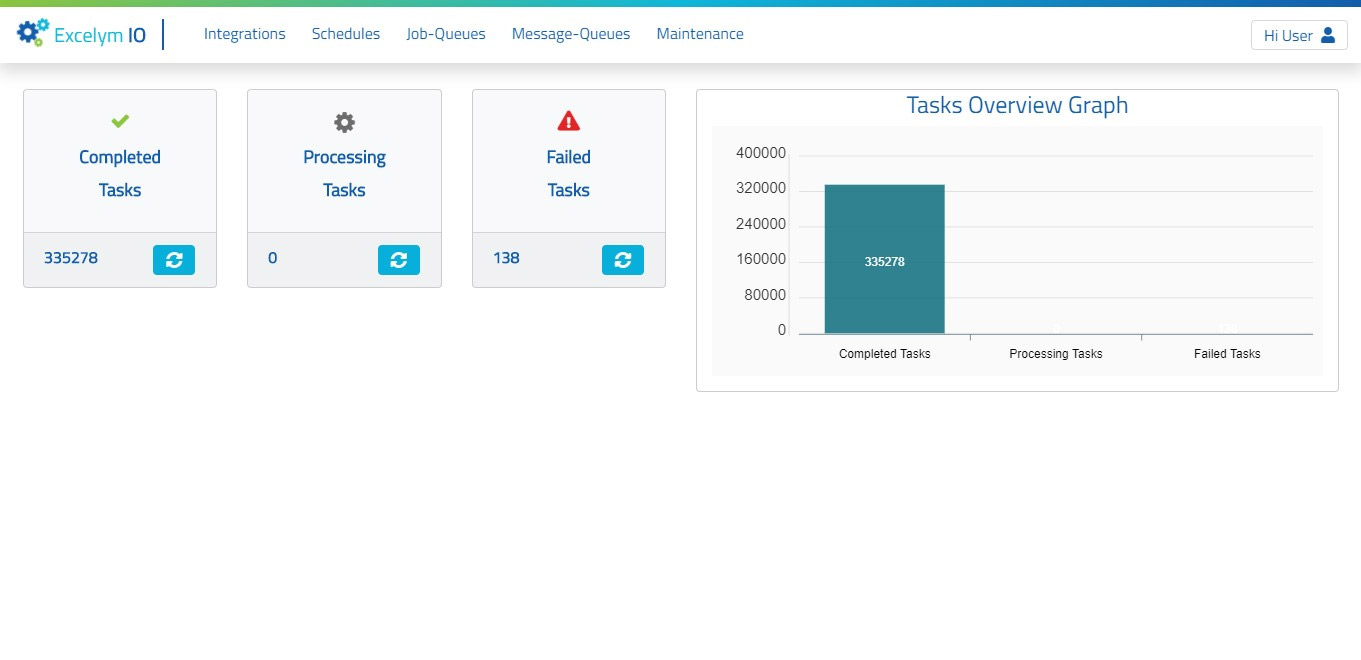 Displays the widget of the latest task statuses.
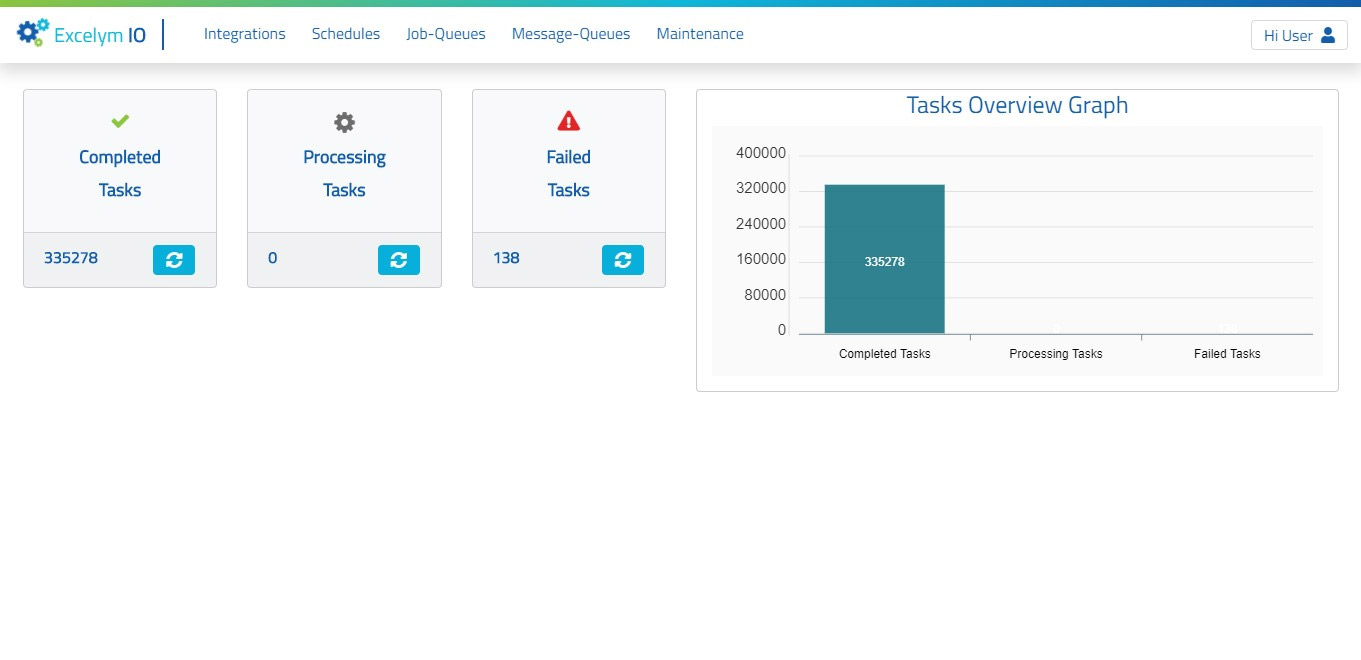 Users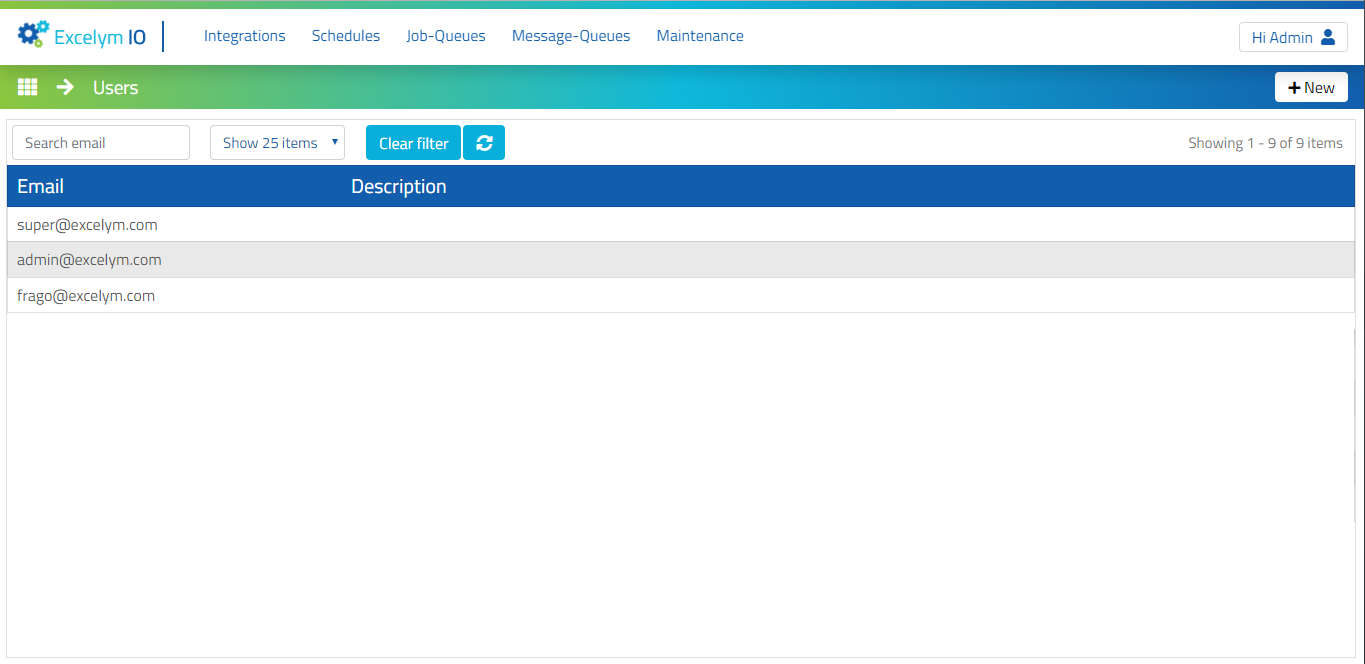 Displays the configuration setup for the list of users registered in the system.
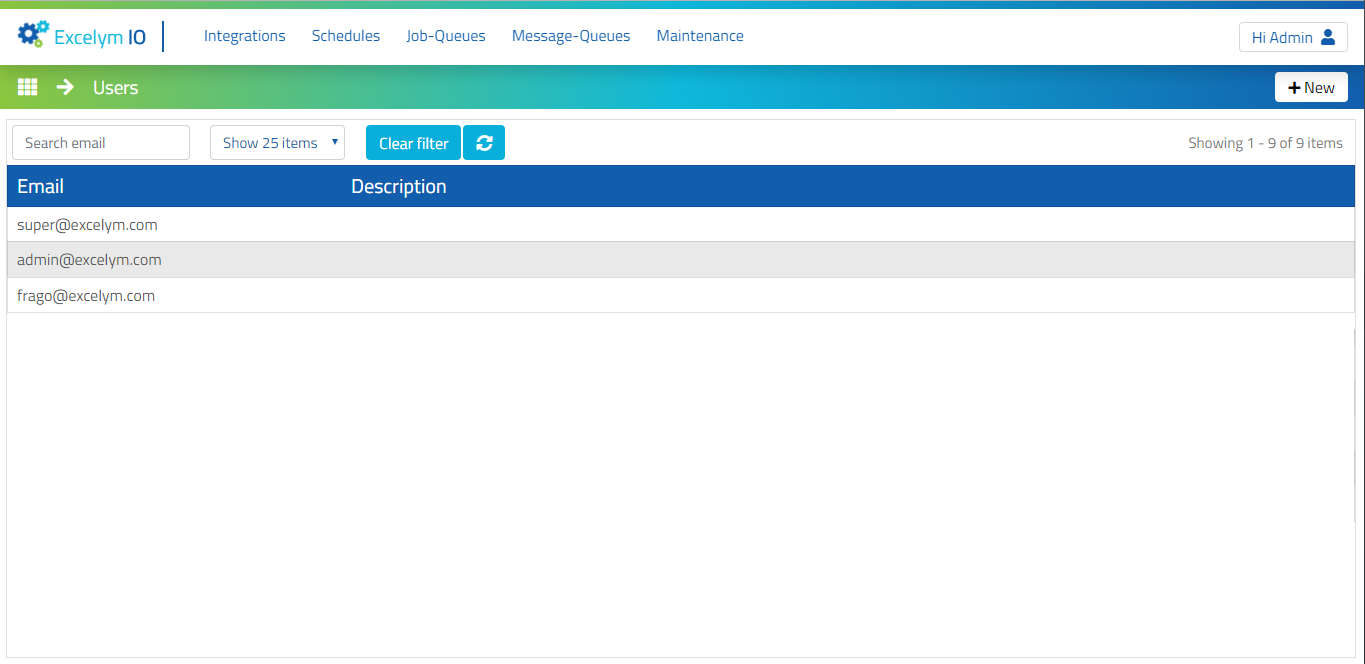 Connections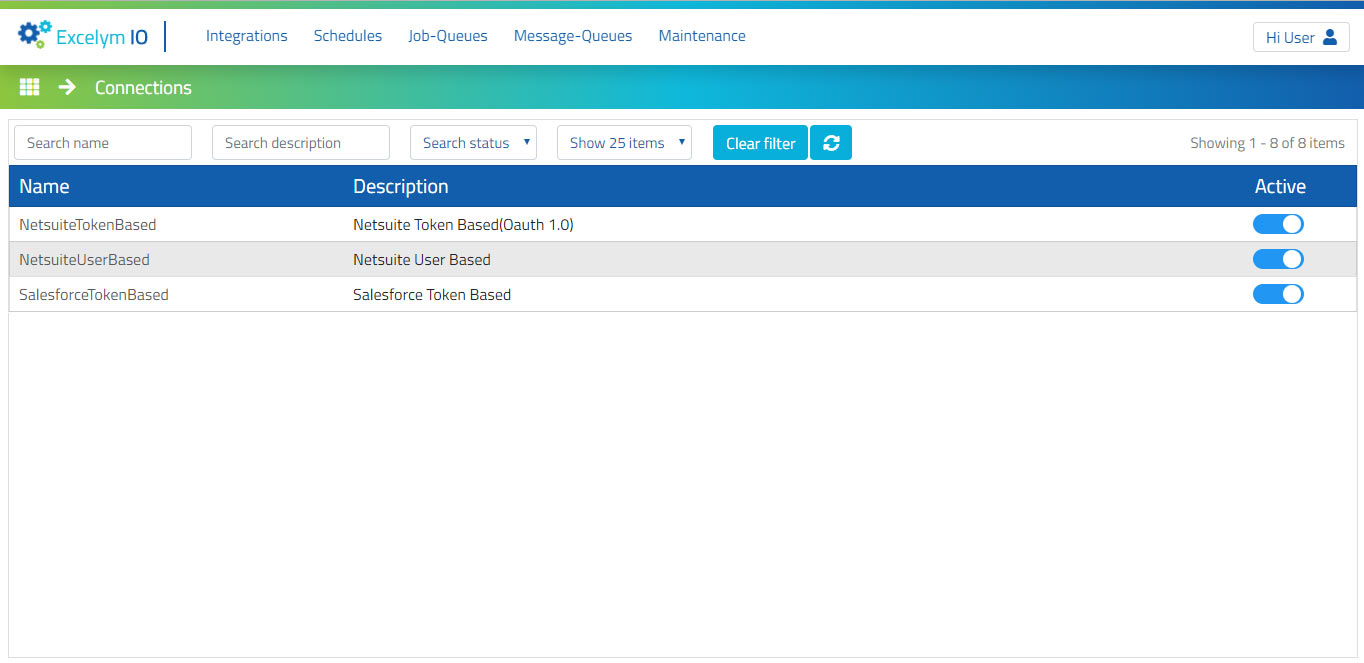 Displays the method Excelym.IO users can access the applications specified under
"Providers" or Systems (e.g. they are authentication methods.) Each "Connection" will contain the credentials and necessary information to connect to a provider.
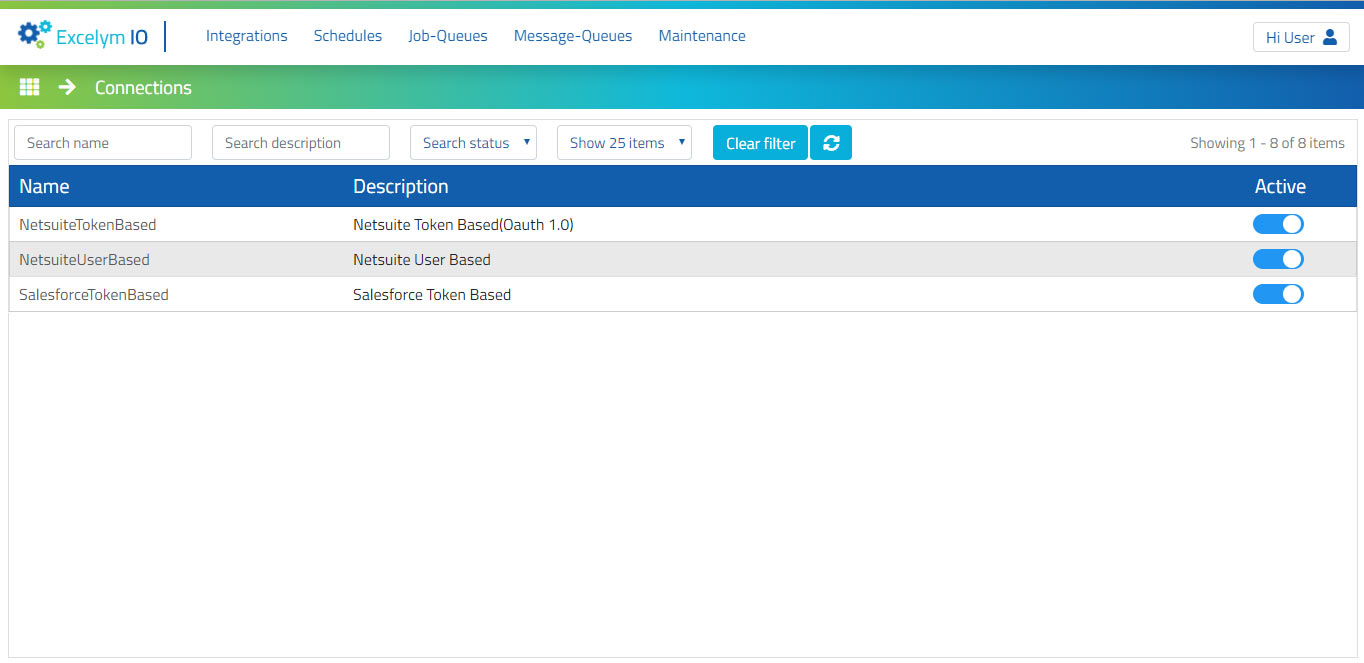 Integrations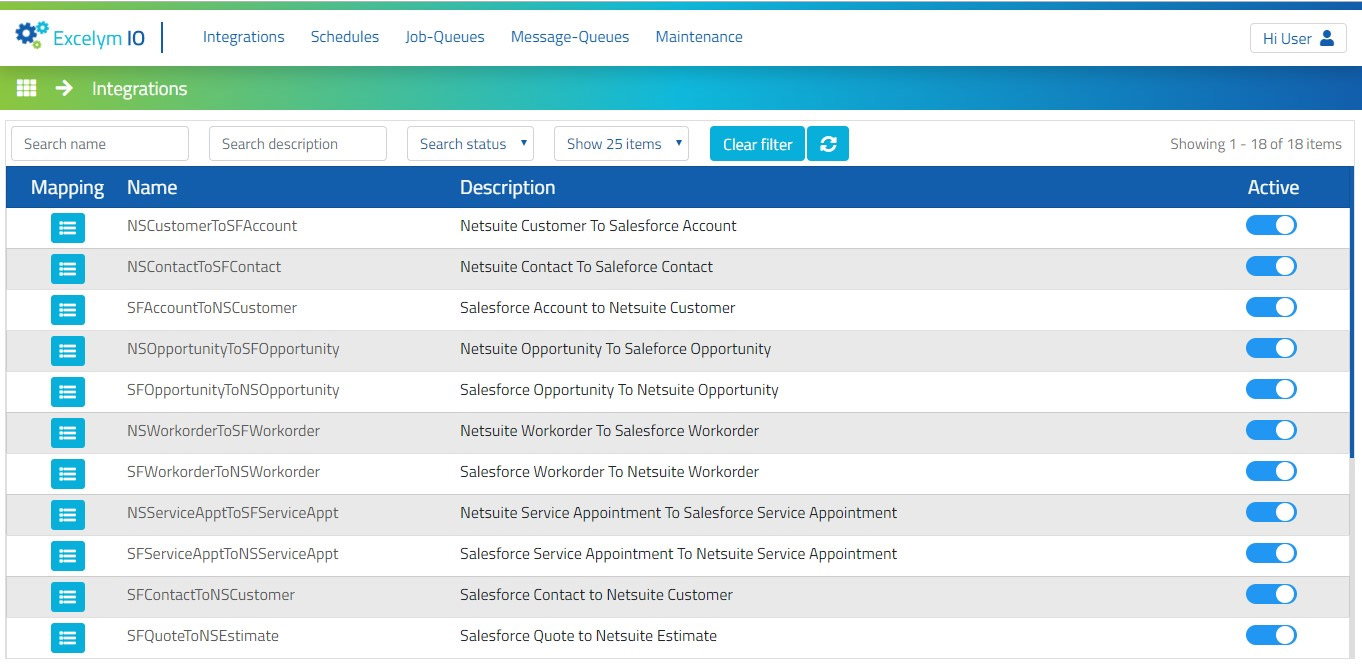 Displays the integration set up of different applications
and data either realtime or scheduled.
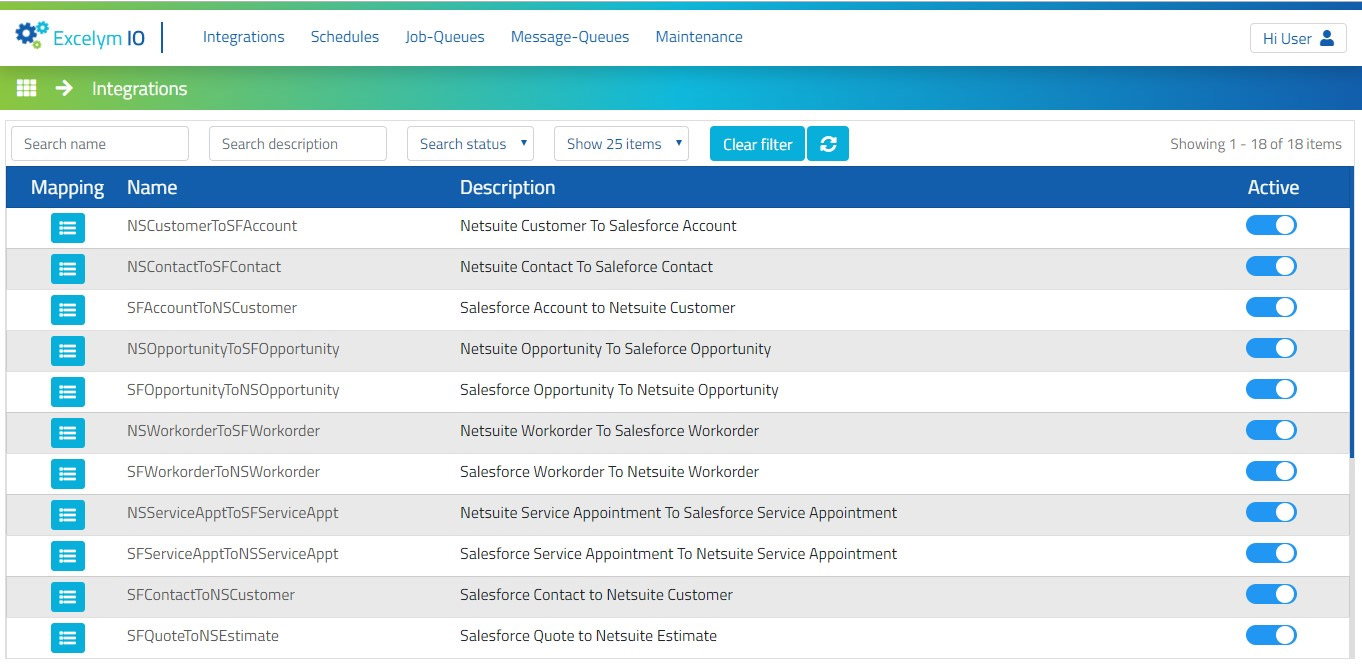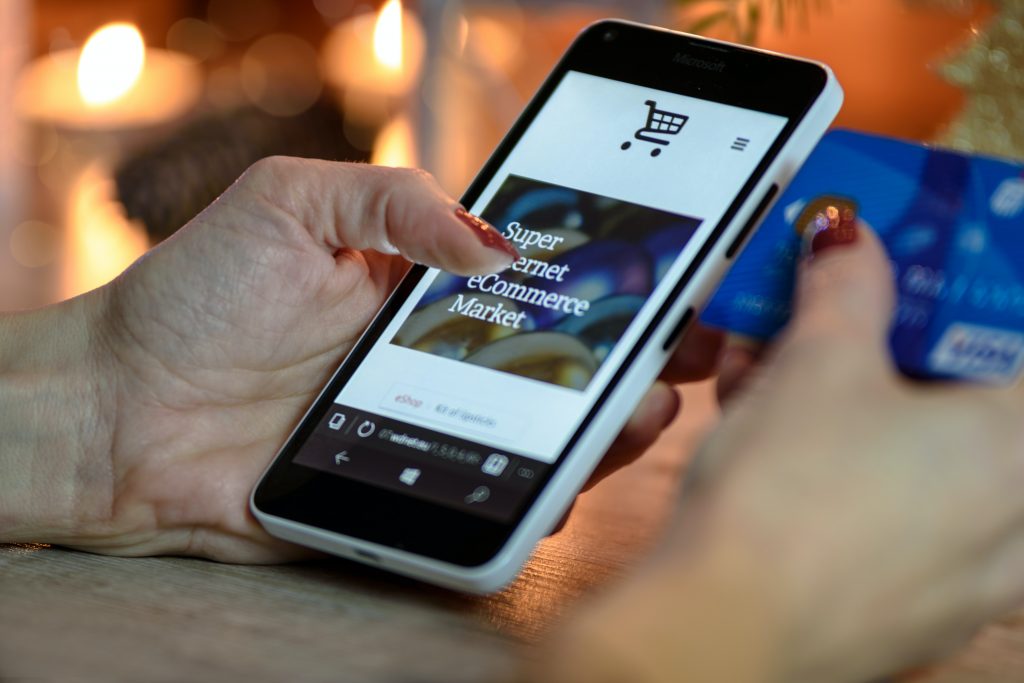 The iPaaS for Small Business
Excelym.IO lite is our newest Connector product that caters to small businesses and early stage startup companies' need for basic system integrations. This integration platform comes with out-of-the-box configurations for the most basic data integrations of the most common and popular SaaS (Software-as-a-Service) applications like NetSuite with Salesforce and Shopify.

We have developed Excelym.IO lite to offer an inexpensive system integration alternative, and help small businesses scale up their operations at a time when almost all transactions are already digital.
Choose what's best for your business
Our dual iPaaS product offering gives you greater flexibility into choosing the right iPaaS according to your business requirements.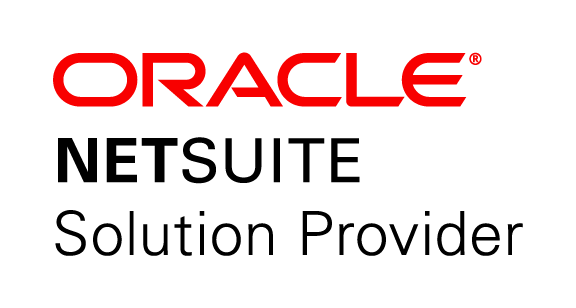 Excelym is a proud NetSuite Solutions Partner that provides a full spectrum of cost-effective and scalable business solutions.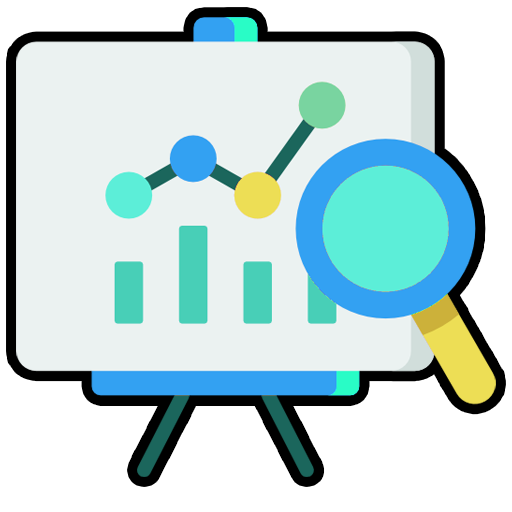 Discover business requirements and determine the most efficient and cost-effective approach and road map to attain your goals.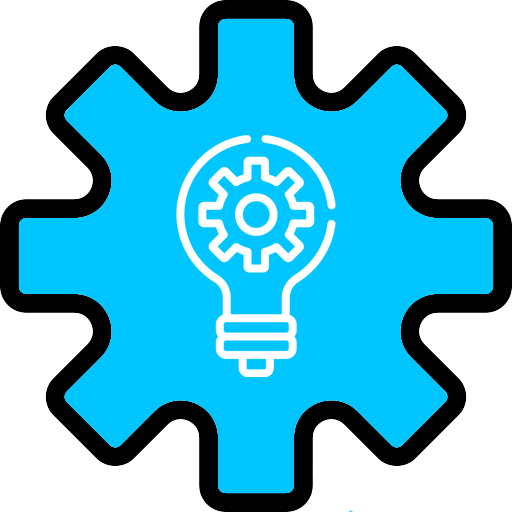 Acquire a team of NetSuite experts to help with NetSuite deployment.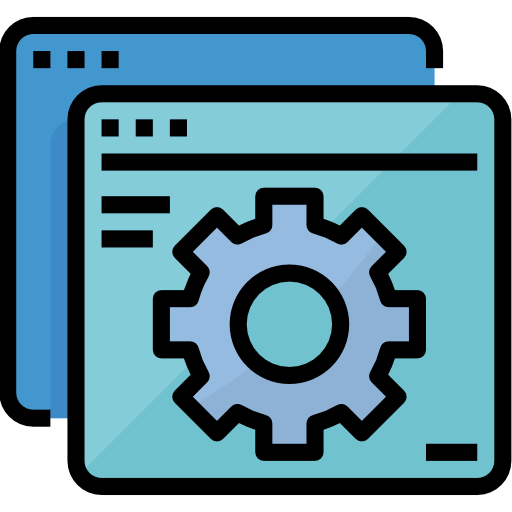 Support services that are bundled for full service value.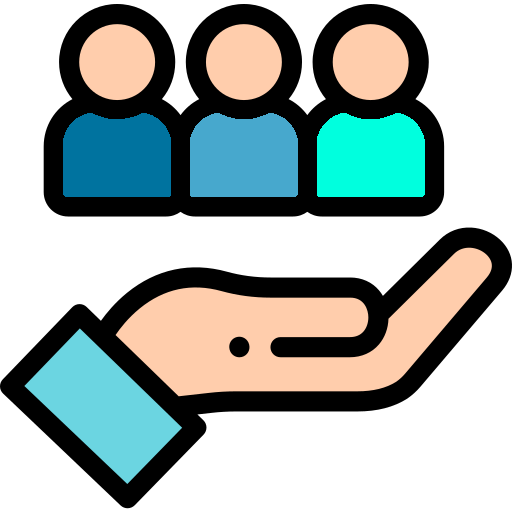 Support services that are bundled for full service value.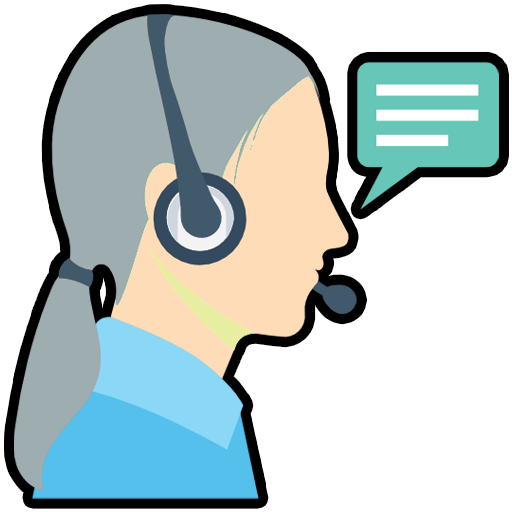 Outsource the functional tasks and non-core business processes to highly trained and experienced resources.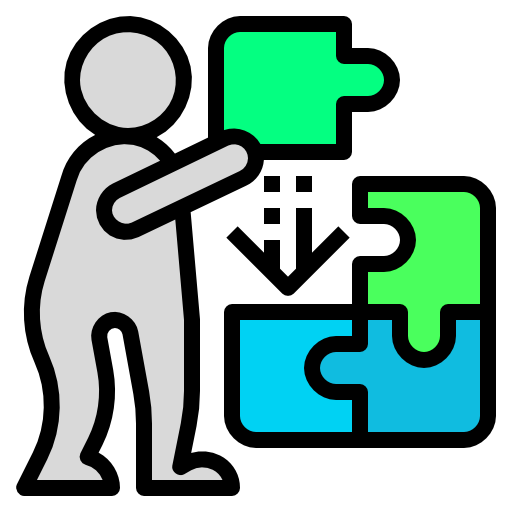 Seamlessly integrate NetSuite with other third-party solutions like SalesForce, Magento or Shopify.
LET'S OVERCOME COVID-19 TOGETHER
We continue to face uncertainties as the COVID-19 pandemic persists, but at Excelym we remain committed to you, your business, and the well-being of our community. Talk to us regarding current offers and relaxed financial terms, &/or download a strategic playbook for your business as the economy reopens.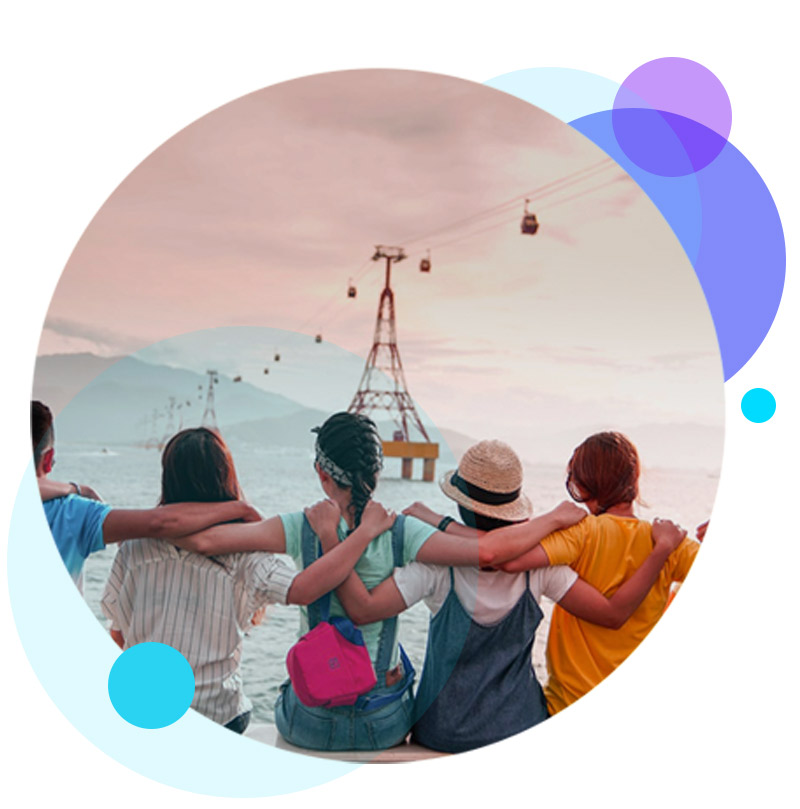 View Our Current Offers on NetSuite Implementation, eCommerce (Shopify), and Outsourced Business Services to help jumpstart your business.
YOUR PLAYBOOK AS THE ECONOMY REOPENS
As the economy begins to reopen, every business is going to need to reassess its situation across a number of different factors. This playbook is designed to be a checklist for business leaders so they can take action and move their organizations forward.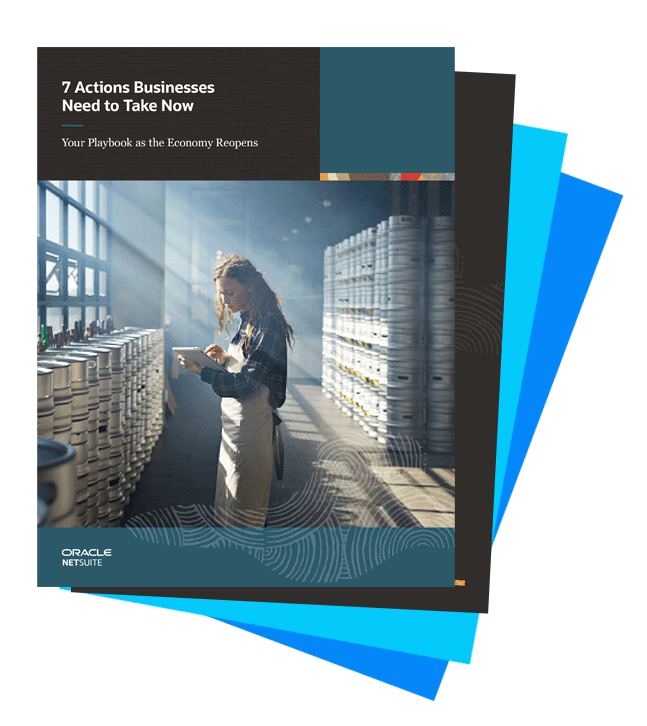 Enter your email below then choose your preferred demo type.