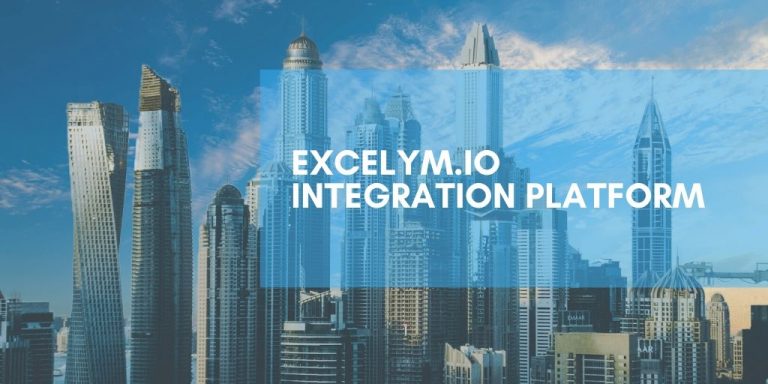 The past decade has seen the advent of a plethora of cloud business solution applications becoming available to businesses big and small. Subscribing to these cloud solutions for the different areas of the business has made processes and transactions quicker while consuming and producing higher volumes of data.
The last decade has also seen a multitude of Cloud Integration Platforms which enable the solutions to exist within an ecosystem of business management solutions. A Cloud Integration Platform is an application or software which integrates cloud solutions by linking them so that data between them can be shared. Many of the platforms use Connectors. A Connector is a pairing of cloud solutions where target and source datasets from the pair of systems can be specified for automated data transfer. The connected applications then subsist by providing and consuming data within the integration platform as customers and business users interact with these cloud applications.
There are many reasons to integrate.
In these times of digital technology, integrating these cloud applications is almost not a choice but instead it has become a requirement for the businesses who want to scale and be competitive. Integrated technologies streamline processes by automating process events and activities when the required data is available and transferred between systems. There will be no need for human intervention to be part of the process if the integration platform enables data transfer. The common pain points of disparate systems requiring tedious manual transfer of data between cloud applications and resulting data errors are some that businesses do not need to deal with.
Integration allows automated pushing and pulling of data between cloud applications. Integrating cloud applications gives the efficiencies and outcomes across the business applications ecosystem, such as definition of source of truth, availability of real-time or near real-time data, streamlined and automated processes, and improved data quality and reliability.
Integration platforms and connectors are business enablers.
Businesses can simplify their processes for themselves and for their customers. Having integrated systems accelerates the completion of their processes and facilitates a quick customer service request response. Overall customer experience is enhanced.
Businesses can empower their teams to make day to day decisions based on operational data available from the applications ecosystem. With integrated systems that make data available across business systems, teams become more capable and confident to act and deliver to their external or internal customers.
Business leaders and leadership teams can retrieve simple to sophisticated reports and analytics from their integrated cloud applications to make strategic and tactical business decisions. Businesses will be guided to proceed or pivot to meet their business vision.
Find the right connector.
Choosing from many Integration Platform and Connector products and services in the market can be a challenge. Business selection could be narrowed down to the following criteria when considering growth and stability for the business management ecosystem:
Capabilities – All integration platforms push and pull data between cloud applications. Integration platforms have different features and flexibilities in design, varying limits of data transfers and maximum number of operations that affect the performance of the integration platform. The differentiation would be the complexity of the operations that can be performed, the simplicity of how operations can be orchestrated as part of the data transfer and how possible it would be to connect with different cloud applications in the platform.
Scalability – Integration platforms allow multiple systems and datasets to be connected within the platform. The ease, speed and magnitude by which an integration platform can scale and add additional systems and datasets are factors for a business to consider for their growth target. The scalability of the solution should allow going live in production within a short period and continue to build and make more data objects and connectors available in future releases.
Robustness – It is essential that integration platforms are robust so that processes continue with minimal or no unplanned interruptions. High volume of operations and data transfers should carry on without breaking down easily because of exceptions, data input errors or source or target application errors. The system should also be able to recover quickly in the rare event of failures and enable processes to pick up and carry on or roll back where required.
Training and Support – Usability and simplicity of an integration platform makes it easier for businesses to learn and retain how the integration services are operated and maintained. While this could be the case, training materials and support should be readily available and accessible to users to ensure user experience remains smooth and easy.
Cost – There are diverse choices for pricing, subscription plans and offerings for integration platforms in the market. Depending on the pricing structure, upfront costs could include platform license cost, if this is a perpetual fee, and implementation costs. Ongoing costs may include licence costs, if they must be paid yearly and other monthly subscription fees, and support and maintenance fees. There could also be upgrade costs for some platforms. The value delivered by what an integration platform will do for the business coupled with the total cost in the long term are the drivers of making the choice.
A Smart Choice in Excelym IO – A Simple, Solid and Scalable Integration Platform
Excelym IO is an Integration Platform as a Service (IPaaS) developed by Excelym initially for integrating Oracle NetSuite with other cloud solutions for CRM, E-commerce, 3PL to name. Connectors in the Excelym IO platform are a pair of systems for integration. Excelym IO IPaaS can integrate one or many pairs of systems as and when they are required by the business. With Excelym IO's simple yet flexible design, Connectors can be quickly built for any ground up application. Excelym IO can also integrate cloud solutions other than NetSuite. The number of Connectors and operations in the Excelym IO platform is unlimited. Data transfer capacity is scalable based on the business's AWS.
Excelym IO is geared towards businesses with multiple and more complex integration and extension requirements. It provides the business with complex data handling capabilities including data calculation, transform and transpose. The platform allows scheduled and real-time job orchestration from multiple data sources and targets.
Excelym IOs simple workflow is reflected in its easy and intuitive user interface and customer experience. Excelym IO provides a dashboard view of completed tasks, audit log and errors to keep business informed of integration events. Integration is easy with Excelym IO.
The Excelym IO IPaaS design allows the integration solution to scale quickly and its deployment approach enables the quick delivery of a minimum viable solution while continuing to build further integrations rapidly as required by the business. Exelym IO's design ensures that the business data is safe within the integration platform and there is no risk of other businesses using Excelym IO IPaaS to access other's data. Integration is quick and safe with Excelym IO.
Excelym IO IPaaS comes at a lower overall product cost. Product pricing is straightforward and professional services for implementation, customisation and extensions are affordable.
Explore if Excelym IO can be a smart choice for your business.